Are you looking for profitable business ideas in Africa? In this article, we want to share with you our favorite ones!
Profitable business ideas in Africa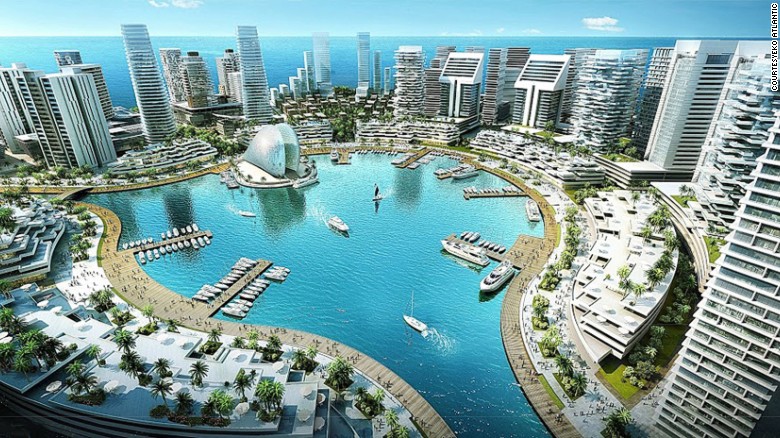 Fiber optics + Internet service provision
As Africa opens up to the world, there is a huge increase in demand for quality internet and telecommunication services. Take video and web conferencing, for example, web TV is yet to be fully utilized in Africa due to the poor internet speed experienced in most African countries.
This is where the need for fiber optic cable comes into play. This opens the doors for outsourcing companies and e-commerce companies as the price of internet connection will be lower. In my country, Nigeria, companies like MainOne and Glo have taken the lead in laying fiber optic cable, but the industry is not yet competitive; and other African countries are still untapped.
Industrial zones and free trade zones
Industrial and free trade zones are emerging rapidly in Africa, with both South Africa and Morocco taking the lead. This is evidence that African governments are determined to improve their global positioning.
If you run a manufacturing company, then you should consider industrial zones. They offer a strategic economic advantage with their location close to local and national transport links. This also opens doors to employment opportunities. The companies that will be established in these zones will help support the growing manufacturing industry. Plus, they will add value to the economy.
Government tenders and contracts
As Africa is a continent in the midst of industrial development, the governments of several countries have an open market. That makes tenders an opportunity for business.
Outsourced business process services
Another opportunity for small businesses in Africa is Business Process Services. BPS reduces administrative and operational costs. Therefore, it makes it easy and possible for the company to provide new services. Plus enhance core business activities and improve customer service. With the massive population, it can establish a company that provides administrative services to developed countries at a lower price.
Take for example data entry services, database management services, call center services, and customer services, these are examples of services that most developed countries outsource to countries with skilled but cheap labor.
Real estate development
On the list of the top 10 business opportunities in Africa is real estate. Buying or developing commercial property in Africa is very advantageous as it has appreciated over the last ten years. Evidence of this is the fact that the demand for commercial real estate in countries such as South Africa, Ghana, Nigeria, Egypt, Kenya, etc. has risen by as much as 400%, a growth caused by foreign investors and the increasing demand for offices by new businesses.
Health Care
Sixth among the top 10 business opportunities in Africa is health care. The level of health care in Africa is very poor in comparison to standards in Europe, Asia, and the Americas. Secondary and tertiary health care services have high investment potential in Africa. This as health management, research and information technology are lacking.
ICT infrastructure
As Africa lacks infrastructure in the field of communication and information technology, it is a good investment opportunity. There are local IT and communications companies looking to expand their businesses and are seriously seeking foreign investors to make this possible; thus creating an opportunity for private investors to help a thriving company improve its operations in exchange for a profit.
Power generation
Eighth in the top 10 investment opportunities in Africa is Africa's need for infrastructure in the field of power generation. The government has announced its plan to attract $100 billion in investment over the next five years. This is for Nigeria's power sector. And where there is a need, there are many commercial opportunities behind it.
In fact, there is a privatization process and therefore power generation is the next big business not only in Nigeria but in Africa in general.